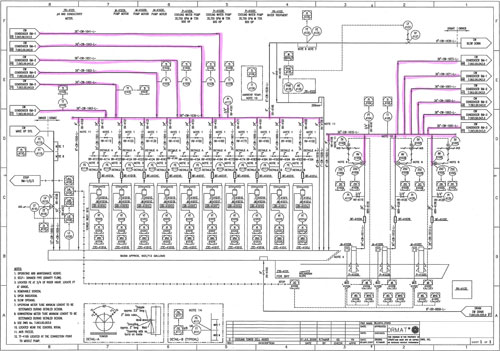 Effective Project and Construction Management is an essential element of today's complex industrial construction projects. The technical aspects of managing crews, materials and processes, combined with the increasingly stringent demands of governmental regulations and challenging market conditions means good management makes good sense.
Colorado TBC brings seasoned professionals to your job site. Whether large or small, you'll get the kind of experience and up-to-the-minute knowledge of project management that is difficult to employ and that can save your company untold resources and financial capital.
Our Total Systems approach to project management means we see the whole job, from the safety aspects to quality and scheduling requirements. Every element of the project is comprehensively identified and included as part of the management strategy, rather than as a collection of numerous individual and sometimes unrelated parts. Whether we are assigned to manage the entire job, or facilitate supporting aspects within the job, this "total system" approach has repeatedly saved our clients time and money which can easily be expended in unproductive and wasteful activities.
Colorado TBC is flexible, giving you the options of turn-key Construction Management Services to limited interfacing, providing only those services you need to yield the most efficient results.
With experienced handling of scheduling, reporting, procurement, expediting and direct supervision of all trades, Colorado TBC helps assure the success of your project allowing you to focus on other matters.
Through our Timberline® cost accounting system and other management tools Colorado TBC provides detailed on-the-spot and finished project documentation that is often lost in the "whirlwind" of unmanaged or poorly managed projects.
No matter what the size and scope of your needs, Colorado TBC provides the professional Construction Management tools you need to complete your project efficiently, effectively and successfully.
Let us give you a proposal on turn-key Project or Construction Management, or on any of the following individual services:
Sub-contraction of all trades and/or total field supervision
Field supervision only
Staff and end personnel subcontracting and/or supervision
Mechanical Trades contracting and subcontracting of all other trades
Subsequent facility maintenance contracting, subcontracting and site supervision
Options can be structured to meet your needs.